So, the other day, I passed 100 followers.
Now, I don't really know much about WordPress etiquette or anything, but apparently, it is considered polite to say something to your followers when you hit a big milestone, so this extra special Saturday post is just for that.
First thing I want to say is that I probably wouldn't have noticed had it not been for the 100th follower, Mon, dropping a comment to let me know. Thank you again for that.
I don't want it to sound as if I'm to cool to keep up, or something. Truth is, I've had the flu for the past week, and spent most of it only barely able to make coherent words come from my speaking hole. I'm feeling much better at this point, but yeah, I was kind of a mess all week, so it would have passed right by me and I wouldn't have noticed it.
Side note, if the new chapter of Warsong doesn't appear next Wednesday, that's also why. I was too sick to work on it, and am now scrambling to get it finished.
That said, I don't really pay a lot of attention to the numbers side of things. I don't ignore it, because I am a writer, and constantly desperate for any kind of affirmation that my life has meaning and depth beyond my dog licking my face when I give her food. For that same reason, I try not to check the numbers every day, because I'm an adult dammit, and I am totally okay with not checking the numbers every day. For real. Totally okay not doing it.
Once a week is my limit. Cause I'm not completely desperate. Just mostly.
For those who don't know, or just forgot, this whole blogging thing started when my first novel was accepted for publication. The publisher, Booktrope, encouraged me to have an active blog so my soon to be arriving hordes of fans would be able to keep up with me, my thoughts, and my doings.
Booktrope then went out of business, so I'm thinking they never did get attracting hordes of fans down to a science. Still, I was left with a blog I had no idea what to do with, which Dragon Moon Press, the publisher that picked me up in the aftermath, seemed to think was also a good tool.
How good this blog is at getting people to buy my book, I don't think either I or they can say, but apparently, as a blogger, I'm gaining some kind of popularity, so at this point I'm just gonna do what I always do when my life gets weird. I'm gonna roll with it.
My life frequently gets weird. I have a lot of practice at rolling.
Oh, and hey, while we're on the subject, links to my novel are right over there, on the right side of the page. Just… yeah… no… stop scrolling… you passed them… oh, okay then.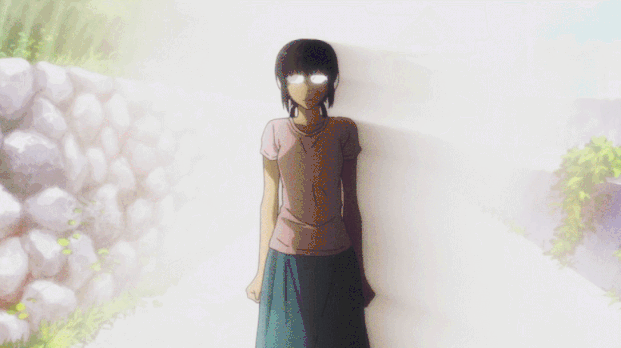 Point being, when I started this blog, I didn't really have any idea what I was going to do with it. As it has changed and evolved, its become an incredibly important part of my life, not so much for the content I post, but the conversations I get to have, the people I've met because of it, and the ever growing circle of new friends I've gained. People who have made my life more fulfilling, as I've dealt with some of the most difficult things I've ever had to face.
It isn't about my novel, or even me as a writer anymore. Or about anime, or D&D. It's become my support network as my girlfriend continues to battle cancer, and despite the many setbacks, has actually made a small breakthrough recently. Nothing game changing, but good all the same.
Briefly, she is able to get around in a wheelchair again, without help. It's small, but it is good, because it means physically, she's getting stronger. Nobody is calling it hopeful, but everyone is pretty excited about it, so I'm excited about it.
Through all of this, this blog has been what I've focused on to keep myself moving, and sane. As it has grown, and I've met more people, they have helped me smile and laugh when all I wanted to do was curl in a ball and cry. It really has become so incredibly important to me.
I can't say that it would be, without all of you, either. You are what make this matter to me. You are what make this matter, period. Without each of you, this would just be some guy, saying random things into the ether. You encourage me to rethink my views, to expand my thoughts and opinions, to go deeper into all manner of shows and ideas than I ever would have left on my own.
So, yeah, this is all for you, and about you. I'm just the guy trying to keep it organized and active. The rest, that's you.
And you know what? You are pretty damn awesome. Thanks for letting me be a part of that. I really do appreciate it, more than I can say.