Katzenworld
Hi everyone,
While this is not one of our happy mews stories we thought it was important to share this. Originally seen on the BBC the Blue Cross charity is seeking help from people to replace the toys, blankets and scratching posts lost in the storm a few days ago. Luckily all cats were rescued which is the more important part!!!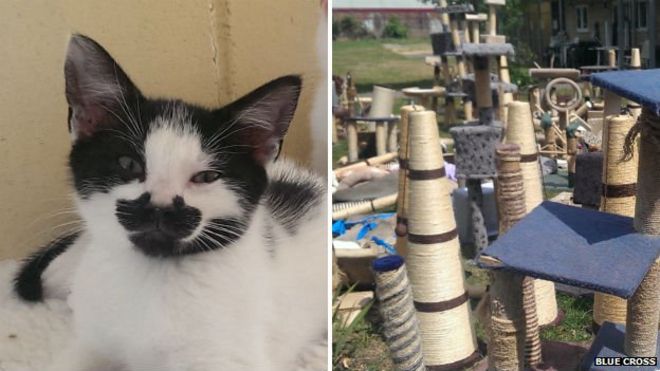 Dozens of abandoned cats living at a Cambridge rescue centre have lost their toys and scratching posts after they were destroyed by flooding.
The Blue Cross charity centre had to throw out all 90 posts when they became saturated by drain water after torrential rain early on Friday.
All the animals were safe, although 15 kittens had to be evacuated from the nursery which was covered in sludge.
View original post 203 more words